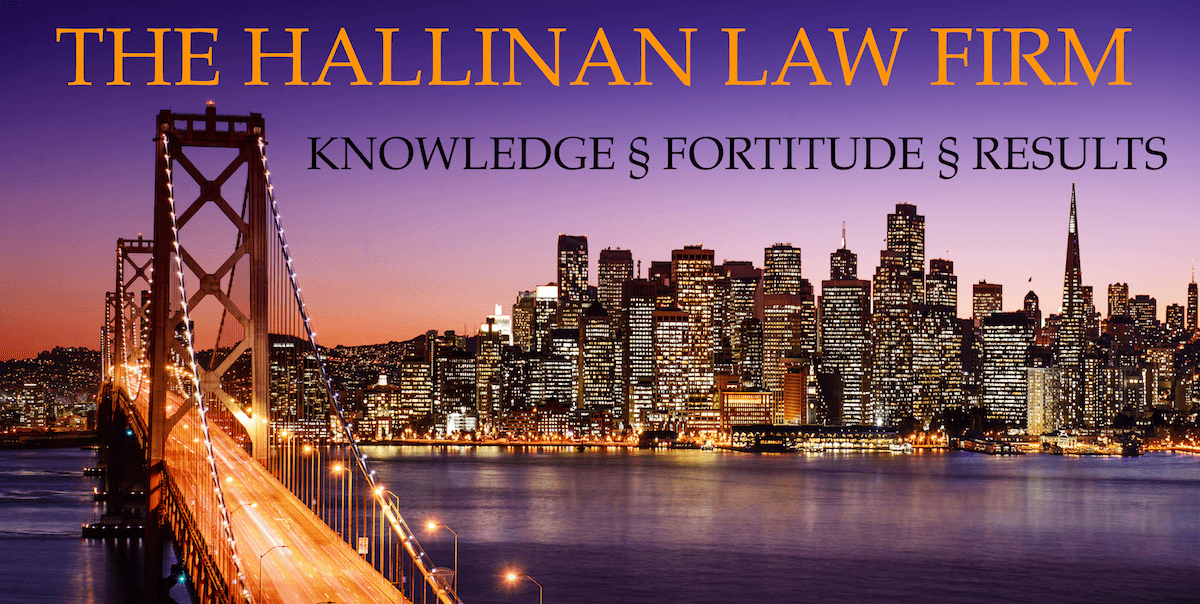 The Hallinan Law Firm brings together top-level knowledge, experience and fortitude, a unique combination essential to our success in affording our clients the best possible representation. Our boutique firm offers the efficiency and rate of success that many larger firms are known for, while offering our clients the utmost of personal care and attention. We know that not only are your rights and possibly your freedoms on the line, we know the importance of being able to fight to keep these for our clients, we know the importance of doing this while also helping to protect their reputation with their family, friends, colleagues and from the public at large.
Whether you are a defendant in a criminal prosecution, a plaintiff or defendant in a civil lawsuit, an entrepreneur in the flourishing cannabis industry, or someone who wants to get their estate in order, the Hallinan Law Firm will provide you with carefully crafted, unwavering and discrete representation. We know that every person's situation is highly unique to themselves, their families and their well-being. This is why we focus on giving the highly individualized attention and care that our clients deserve.
The team at Hallinan Law Firm is ready to represent clients with a range of different legal needs that include but are not limited to:.
Criminal Defense Lawyers San Francisco and Oakland CA
At the Hallinan Law Firm, We believe that each one of our clients deserves high-stakes, high profile treatment and attention from their attorneys, regardless of who you are and what your particular situation is in regards to. Our mission is to provide you with the most effective representation necessary to obtain the desired result.
We are also well aligned with experienced associates that we can connect you with for comprehensive estate planning services.
NorCal Lawyer
We represent clients throughout the Bay Area and in other Northern California counties, with offices in San Francisco and Oakland.
Call us today to discuss your legal needs. If the Hallinan Law Firm is not especially suited to your particular situation and legal needs, we would like the opportunity to try to connect you with one that is.