The Hallinan Law Firm brings together top-level knowledge and experience, a unique combination essential to our success in affording our clients the best possible representation.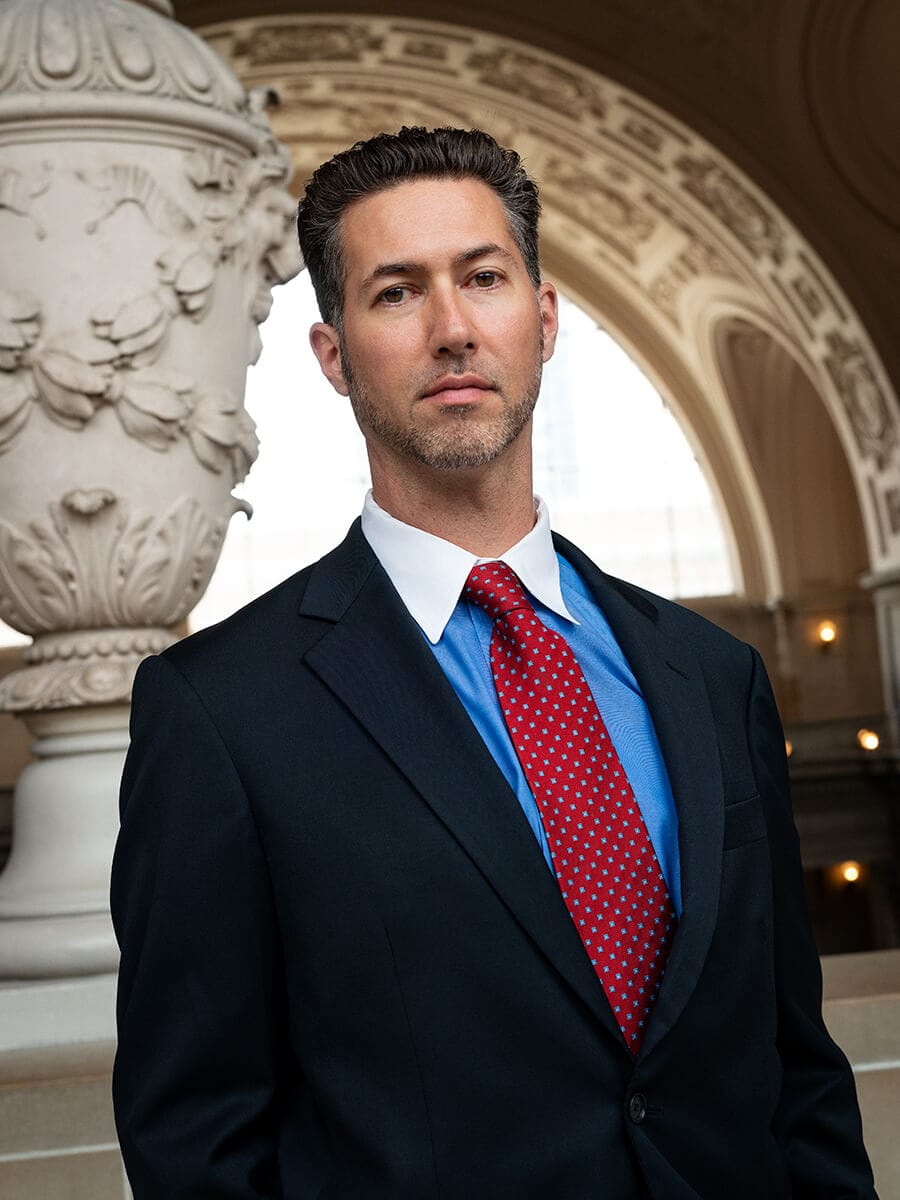 Neil Hallinan
Attorney At Law
Neil Hallinan is a third-generation trial attorney in San Francisco and the founder and lead attorney at The Hallinan Law Firm. Prior to founding the firm, Mr. Hallinan was a public defender for almost a decade, first in Sacramento County for more than three years and then in Alameda County for close to seven years. During his time as public defender, he represented more than a thousand different clients in matters ranging from high-stakes felony prosecutions, including murder and white collar fraud, to low level misdemeanors, including hundreds of DUI/DWI cases, more than fifteen of which he tried a verdict.
Mr. Hallinan's experience growing up with a parent and grandparent who were trial attorneys in San Francisco, coupled with his years of experience with criminal law as a public defender, have given him a unique and high level understanding of law and what it takes to be successful in a northern California courtroom. His work as a public defender has given him a unique and useful insight into how the state works when they are trying to convict someone of a crime- and the most efficient ways to try to prevent this from happening.
Since starting his private practice, Mr. Hallinan has continued to successfully stand up for the rights of people accused of crimes, as well as expanding his scope to help protect people who have become victims of personal injuries and to help people who perform many roles in the cannabis industry.
Mr. Hallinan's passion and expertise in the different areas of law he focuses on are demonstrated by his many success stories. His compassion and empathy are reflected by the many people he's represented in the wide array of the kinds of cases he has taken on in his career. The diversity of his past and current clients is telling of his drive and desire to represent and advocate for the rights of anyone whose rights have been violated.
In the past 15 years, Mr. Hallinan has gained a breadth of experience, the level of which many senior lawyers have still not attained. In his career, Mr. Hallinan has tried more than forty-five trials to verdict and conducted the defense in hundreds of preliminary hearings, in several counties in Northern California.
Since the establishment of The Hallinan Law firm, Mr. Hallinan has taken on cases in San Francisco, Alameda, Marin, San Mateo, Santa Clara, Contra Costa, and Solano Counties, and has represented witnesses in federal and state court prosecutions.
If you are looking for a highly professional and compassionate attorney who is willing to stand by the side of those whose rights have been violated, contact The Hallinan Law Firm today. The sooner you contact us, the sooner our dedicated legal team and staff may be able to start protecting your rights and working towards righting what is wrong.